How to Get Your HVAC Company to 1000 Google Reviews (in less than 4 months)
No software, online tools, gimmicks, or tricks.
Few things will do more to get customers to call you vs. the other guy than an impressive number of glowing reviews!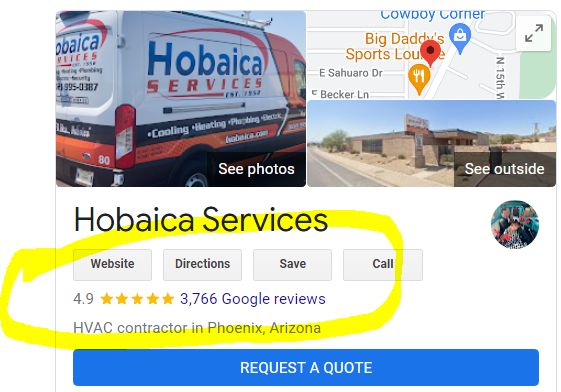 Which company do you think your customers would call?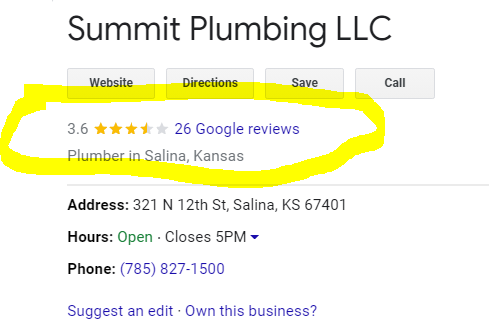 In this guide, I will show you how to put human psychology to work for you so your techs are HAPPY to ask for reviews and your customers are HAPPY TO GIVE ONE!
3 concepts essential to understand before I get to the good stuff:
The closer you can get to the moment a customer is thrilled that their problem is solved, the more likely they will leave a review. This is very powerful and important. The more time that elapses after the service is complete, your chances of getting a review drop like a rock in the ocean. This is key!
'Because' is a magic word when you want to get people to do something. They did a study at Harvard in 1978 with a line of people waiting to use a copy machine. When the word 'because' was used when asking to cut in line, for example, Excuse me, may I use the copy machine because I'm in a rush or because I only have five pages," the compliance was 94%.
Few things will motivate your guys to ask for reviews more than seeing somebody they work with taking home a giant TV for making a minimal effort! Envy can be a powerful motivator!
I will provide links to the research behind WHY these three concepts are so powerful at the end of this guide. The more you can embrace and drive these three principles, the faster you will get to 1000 (or 10,000) reviews!
WHAT YOU NEED TO GET STARTED GETTING GOOGLE REVIEWS
You will need a big-ass whiteboard.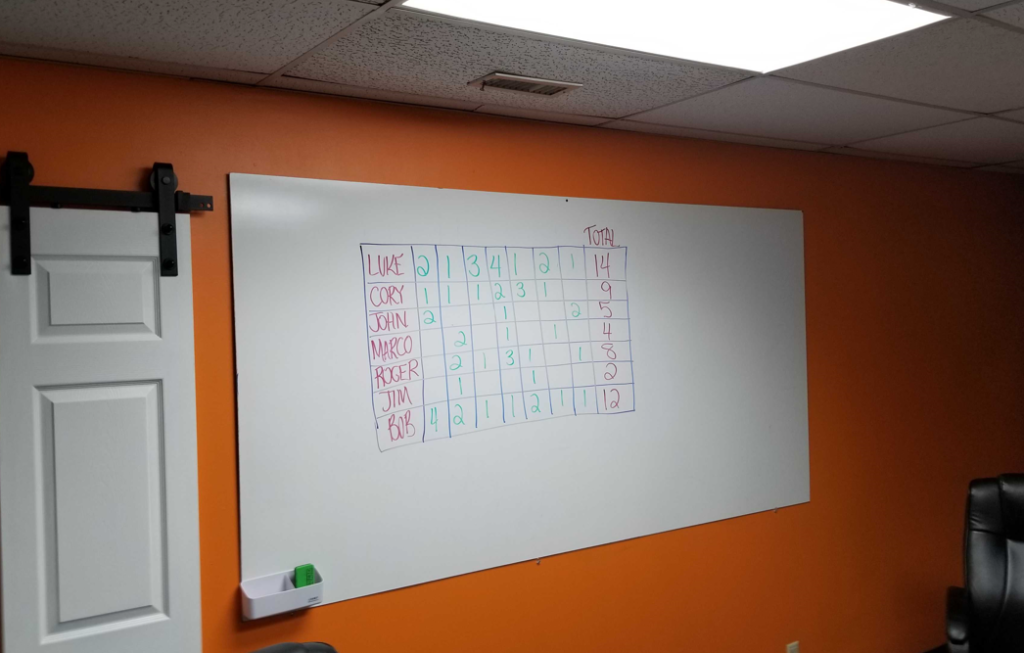 You can spend hundreds of dollars on one or go to Home Depot and get a white 32×96 hardboard white tile board. They are meant to be shower walls but work perfectly as a dry-erase board for less than $20.00.
Then set up the board similar to this, with one line for each technician you have in the field.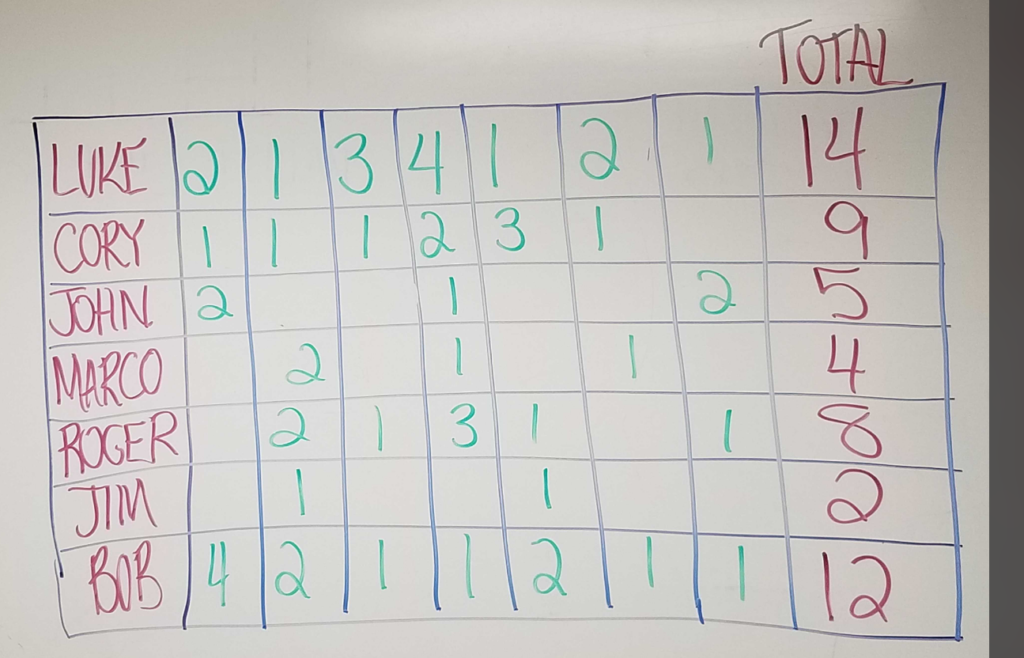 You will want to mount the whiteboard in a place all the guys will see it with all their names on it and announce a contest.
Then go on Amazon and buy a cheap 4K TV for just over $300.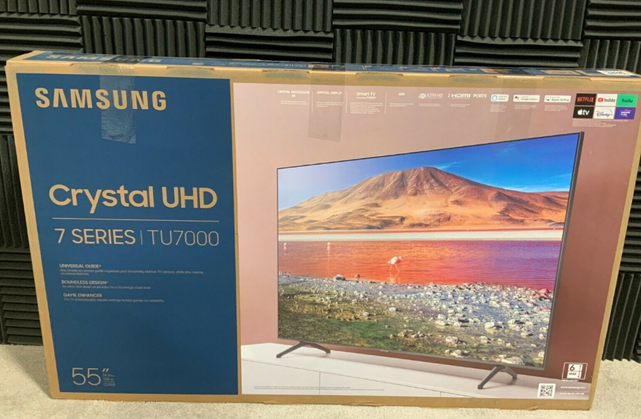 Whoever is responsible for bringing in the most Google reviews this month wins the TV!
Before you think something like, "We tried this before," or "We had a contest before," ask yourself these questions:
Did I ever train the guys HOW to ask for a review in a way that guaranteed results?
Did I, in a very public and visible way, show the contest results so everybody could see who was beating them?
Did I run the contest for 3+ months? THIS IS KEY! (if you only do this for one month, don't do it!) This whole thing's power comes in months two and three (and beyond).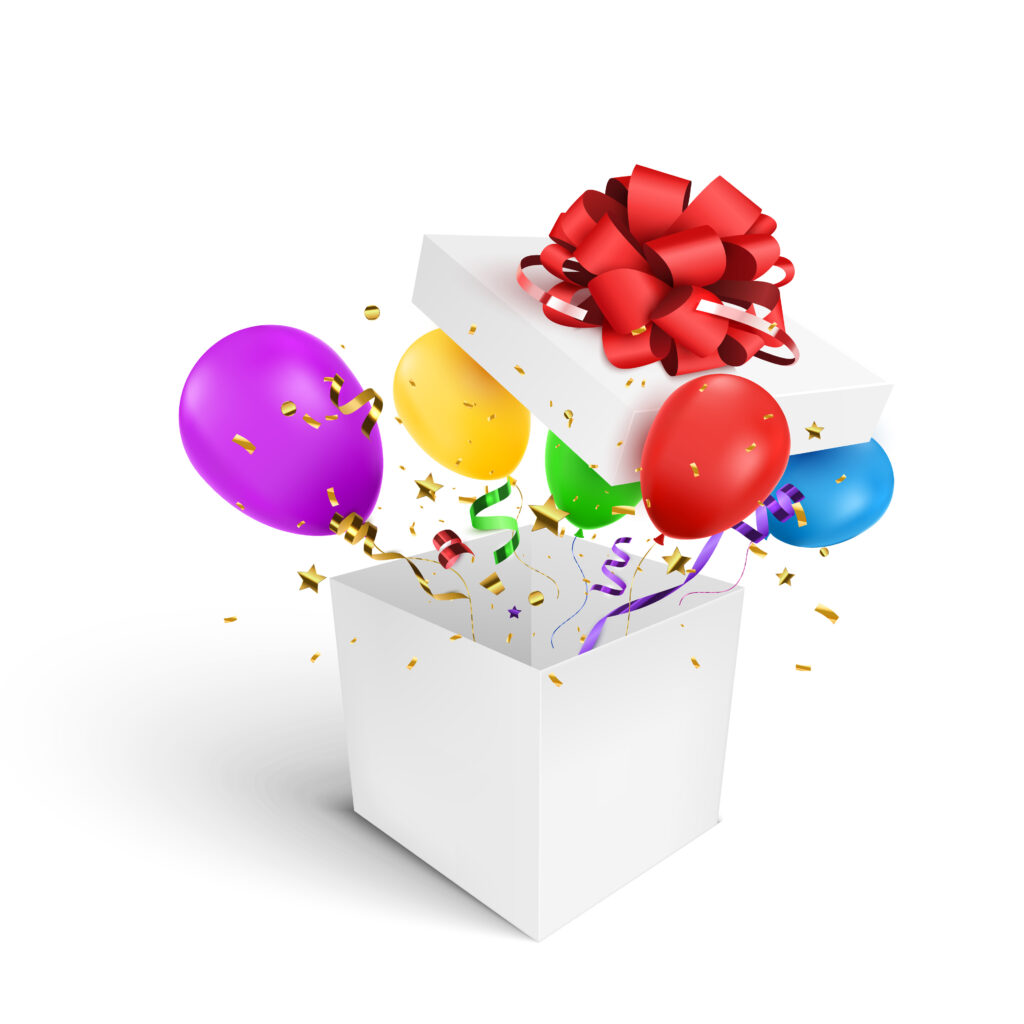 When you announce the contest, make it a BIG DEAL!
Get some balloons, bring bagels in the morning, announce the push to get to 1000 reviews by the end of the year, and put reminders up around the office and in the vehicles where they will see them.
(We can make you flyers and reminder stickers and help drive this entire contest for you if you want help let us know)!
HOW TO TRACK WHO IS WINNING:
The big thing is to update the whiteboard often and ideally daily.
It might help a lot to assign ONE person that is responsible for updating the board.
It's pretty easy to match up most of the reviews to actual names of service calls the guys just ran.
If somebody on your team was responsible for 2-3 years yesterday they will let you know those reviews were theirs!
(We can help coordinate keeping track if you'd like help. Contact us to let us get started!)
Guess what will happen. You are right, most of the guys won't give a damn about the contest. It's hot out, they are in a hurry, they have shit to do and no time to worry about some stupid competition and a TV they probably won't win.
Be patient. This WILL work, but it takes a little time to get traction.
When you roll out the contest, you teach (and demonstrate) how to ask for reviews so that your customers are HAPPY to give them one!
HOW TO ASK FOR GOOGLE REVIEWS
Ask! Just ask! Opening your mouth and asking will do more than anything else to get reviews
Asking as close to the moment you let the customer know their problem is fixed – this alone will DRAMATICALLY make a big difference!
Use a 'because' will make this a homerun
"Do you mind leaving us a review on Google?
We are having a contest, and it would really help me out a lot."
"Do you mind leaving us a review on Google real quick? We have a contest running and…" 
"Hey, do you mind dropping us a review on Google? We are… "
If you put up the whiteboard and they see the TV, some of your guys will care and put in some effort.
They have to SEE the whiteboard of them being last, who is first, AND the actual TV somebody will take home.
MONTH TWO
This is where things get interesting. The give-a-shit factor went up for the guys that didn't try during month one, and the guys who DID try now have to make more than a minimal effort to win again!
IMPORTANT
Like most things, 80% of the results will come from 20% of the guys who are trying so making it nice and visible will really push them!
Different things motivate different people but nobody wants to be last!
Nobody ever went broke underestimating the power of the male ego.
You must DRIVE the contest for the best results.
At the of the month, regardless of how many reviews you got, you will want to award the TV to the 'winner'!
IF YOU DON'T MEASURE IT, YOU CAN'T IMPROVE IT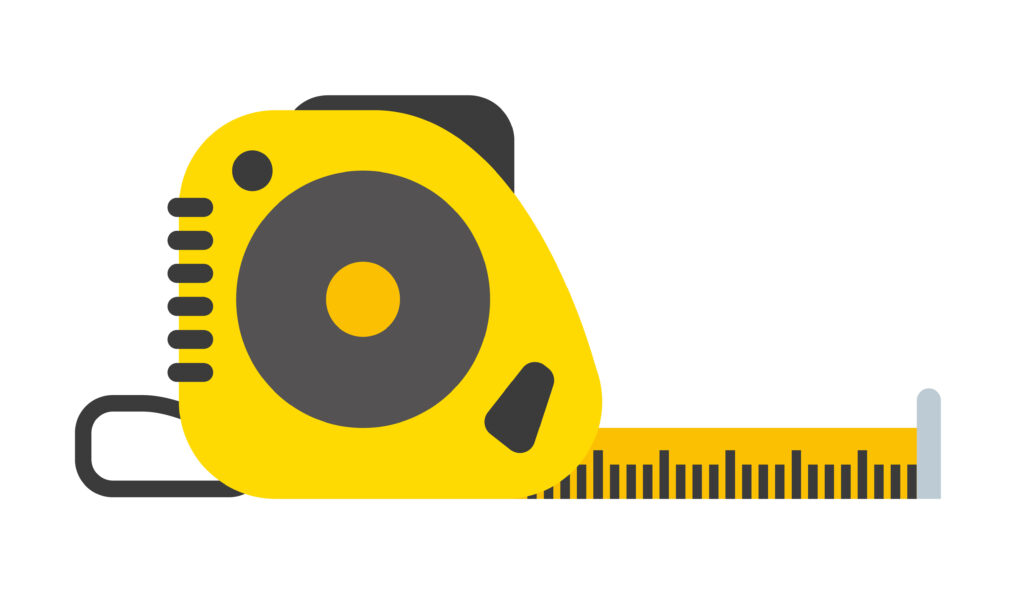 MONTH THREE
This is where it gets fun.
Roll out another TV!
You want all the guys to see one guy win a TV just for asking customers for a review.
If you have driven the contest, you WILL have the buy-in from every guy that works for you – they will have seen two of their coworkers take home that giant TV!
By now, you have guys having their family and friends leave a review! (Who gives a shit who leaves them as long as they are real people and leave five stars) We helped one of our clients run this contest, I personally got them 14 reviews and almost won the damn TV, and I don't even work there.
The key to making all this work is what they are winning, and the leaderboard needs to be visible! They need to see them every day when they come to work!
WHAT GETS MEASURED, GETS IMPROVED.
If you have 6 techs in the field running 6 calls daily, that is 36 calls daily. If ONLY 40% of those resulted in a Google review, that is 14 a DAY! That is over 70 a week or 280 a month!
THAT IS OVER THREE THOUSAND REVIEWS IN LESS THAN A YEAR!
KEYS TO SUCCESS
Share best practices! The guys that are crushing it ask them how they are doing it in front of everybody. Let them shine!
Don't limit the reviews to just customers! This can really multiply things! If they want to have their wife, mom, sister, cousin and neighbor say something nice or drop five stars why stop them! I have had clients where I almost won that month's contest, not even being in the same state! 😊
(We can make you flyers and reminder stickers and help drive this entire contest for you if you want help just contact us and let us know)!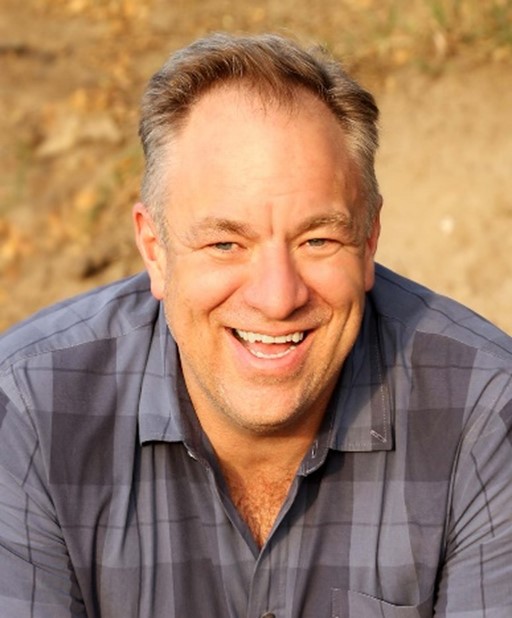 Contact Matthew
Have questions? Or need help to implement strategies that will get your company a thousand (or more) positive Google reviews? Call (or text) Matthew at 316-312-8181 for or quick chat or to get started!
OUR SATISFACTION GUARANTEE
We guarantee to either grow your HVAC company by 20% in the next six months
or we give your money back!
Call (or text) Matthew at 316-312-8181 to learn more about this offer
=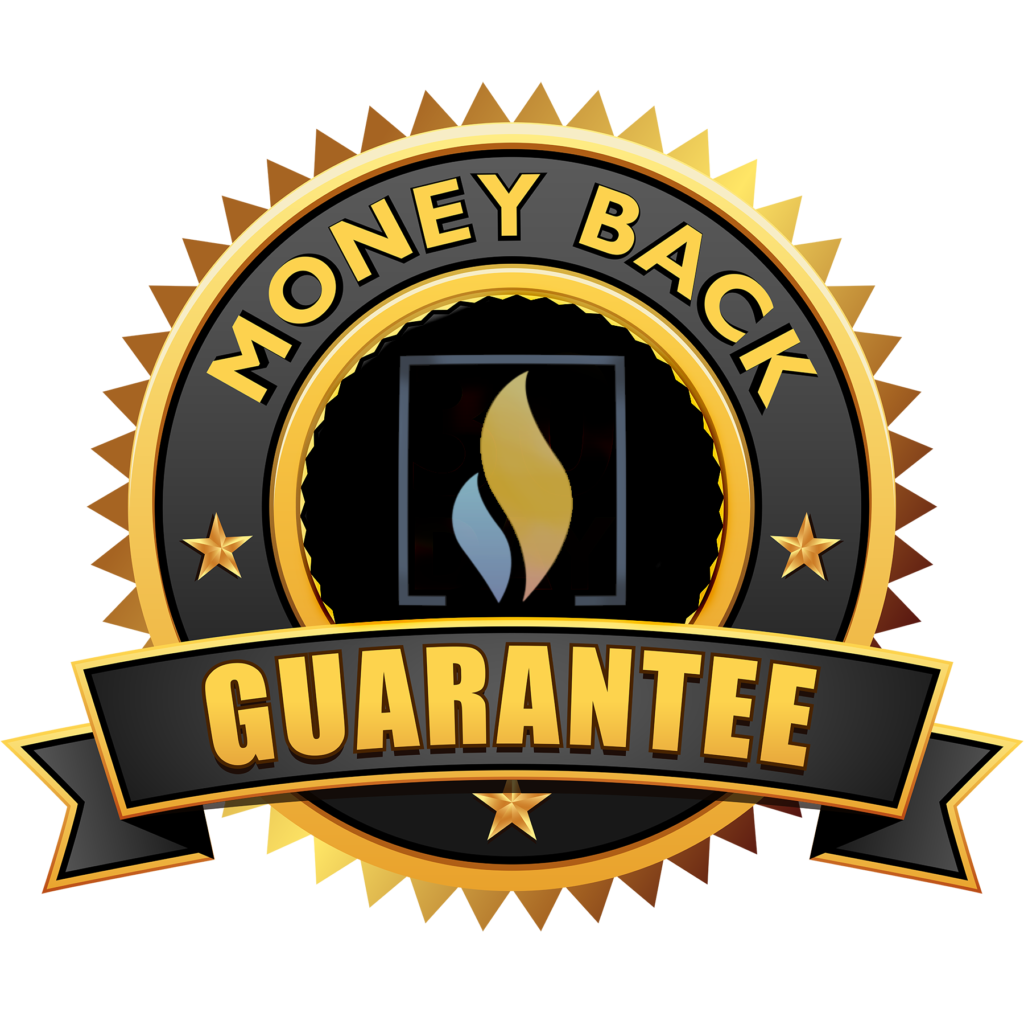 What Other HVAC Businesses Are Saying About Us
"Like so many HVAC owners, we had been lied to and jerked around by several marketing companies. Something about Matthew and his passion for helping HVAC owners resonated with me, so I gave him a shot. We are getting more phone calls from NEW customers than we have in years! I love that they have new ideas, are persistent, creative, and show they care about our success."
– Roger Findley, Just Right Heating & Cooling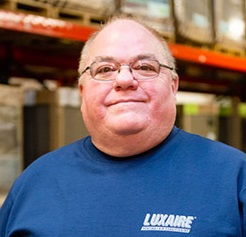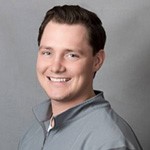 "The team at HVAC Marketing Success has been invaluable to work with.
They are creative, responsive and focused on driving our bottom line!"
– Cody Hanna, Hanna Heating & Air Conditioning Inc.
"We first met Matthew Rupp and his team after he created a case study analyzing all the HVAC companies in Wichita. Matthew and his team aren't your typical, cookie-cutter marketing firm. They are authentic, responsive, creative, and genuinely care about our success. We have seen a significant impact on our bottom line working with Matthew and his team."
Luke Parthemer – Fenix Heating & Cooling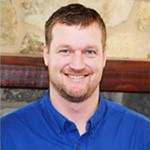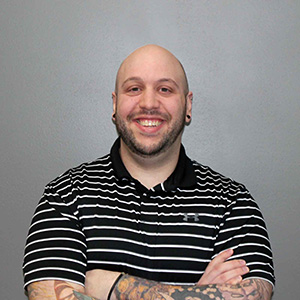 "Matthew and his team genuinely care about the success of Jon Wayne Heating & Air. They are creative, take initiative and are constantly pushing the envelope."
Steven Jabro – Jon Wayne Heating & Air
"Matthew and his team are very knowledgeable and have provided excellent customer service. They have managed to an agreed upon timeline and have been accommodating to our busy business environment. If the short-time we have been working with Matthew is an indicator, the engagement will be very successful."
Mike Corwin – R-Mech Heating, Cooling and Plumbing

Resources for More Information:
https://www.psychologytoday.com/us/blog/brain-wise/201310/the-power-the-word-because-get-people-do-stuff
https://www.execvision.io/blog/power-because/
https://www.copythatpops.com/089-quick-psychology-tip-power
https://www.thedrum.com/news/2017/03/27/online-reviews-impact-purchasing-decisions-over-93-consumers-report-suggests
https://www.wordstream.com/blog/ws/2020/07/16/how-to-ask-for-reviews
https://www.podium.com/article/do-google-reviews-help-rankings/
https://www.psychologytoday.com/us/blog/brain-wise/201310/the-power-the-word-because-get-people-do-stuff
https://www.execvision.io/blog/power-because/
https://www.copythatpops.com/089-quick-psychology-tip-power
https://hub.jhu.edu/2021/05/07/vicarious-learning-from-exceptional-success-chris-myers/#:~:text=Carey%20Business%20School's%20Christopher%20Myers,to%20learn%20from%20others'%20experiences&text=Observing%20the%20success%20of%20a,perform%20at%20a%20higher%20level.
https://sarahcy.medium.com/envy-can-be-good-for-you-heres-how-to-use-it-to-spur-you-to-massive-success-e95bf397bffa
https://localiq.com/blog/online-review-stats/
https://www.brightlocal.com/research/local-consumer-review-survey/
https://www.helpscout.com/75-customer-service-facts-quotes-statistics/