It's Not Rocket Science. It's only SEO.
I know that it seems confusing to understand all the technical talk that goes in to explaining SEO, but it really comes down to a few basic components.
First thing, you need to make sure your website makes it absolutely clear what your business is. While that may seem like an odd thing to mention, it is something that a LOT of small service businesses fail at doing.
I see this a lot with HVAC and service industry websites.
I will pull up a company's website and give it the quick "Can Google Identify This Business" test.
The "Can Google Identify This Business" Test
There are 5 key components every service business needs to have front and center on the homepage of their website. What you're going to do in putting your own website through this test is to put yourself in Google's perspective.
How do you do this?
Well, you first need to realize that Google is not a person. It cannot identify the images (and sometimes the words) in photos, graphics, or logos. It didn't grow up in your town hearing the jingles your company has paid thousands to get stuck in the head of everyone in your community.
Title tag (the tab at the top of the browser)
URL (the website address)
Logo
Navigation
Images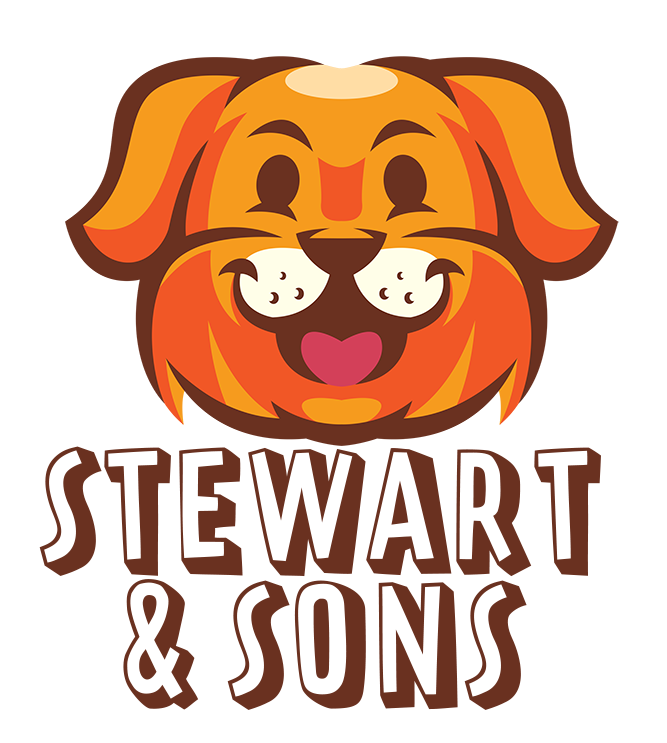 Let's say the title tag said "Stewart & Sons | Homepage"
And the URL was www.stewartandsons.com.
And the logo was a dog cartoon with the words Stewart & Sons
And the navigation on the site included: About Us, Our Services, Manufacturers and Contact Us

What business is Stewart and Sons in? Do they do roofing? Do they fix appliances? Do they sell beauty products?
You have no idea. And neither does Google.
Google Didn't Grow Up with Your Jingle
Perhaps Stewart and Sons is the local heating and cooling company who's been doing business for 75 years, with the same family running it generation after generation. They have dozens of vehicles and three locations. There's even a catchy jingle on all their TV and radio spots.
Stewart and Sons probably thinks everyone in town is already aware of their company. They are probably right, but that doesn't matter because…
Google doesn't have a clue who they are.
Google doesn't know what they do, who they are, or even what city they are in.
How to Get Google To Know Who You Are
Google has what's called spiders. These spiders crawl websites. When they crawl the website, they analyze that page. They evaluate those 5 key items (and many more, like image captions and alt tags) to figure out where to file that webpage, where to reference it later. So when someone comes along and searches "furnace is clicking" (and Google can tell the person searching is in Oklahoma City), Google will look for results that are sure to be about furnaces and are in the Oklahoma City area.
There's no way Stewart & Sons homepage would get ranked well for that search.
When your website has very little content that helps them know what that page is about, Google doesn't really know where to file that. That makes it a lot harder for them to return that as the best possible result
Maybe if you scroll down the page, you'll eventually find words or clues to show they do heating and air work. But the less on the page that shows that they do furnace repair or AC installation, the less likely Google will put Stewart & Sons website as a top web result for people searching those services.
I see examples like this all the time, and it's a huge opportunity to significantly improve a service company's Google ranking.
Show Google What It Is Looking For
Google looks at such things as the title tag, the URL, the content, and the images.
If you have a page that's really full and helpful about what to do when your furnace is clicking, and it mentions your city, and you have images of furnaces (with proper alt tags), Google knows exactly where to file that. It knows exactly where they should list your page when someone searches for that kind of search term.
Good content isn't only about providing potential customers quality information. It's also vital for proving to Google you should be the number 1 search results when people are searching for the exact work your company does.
We provide excellent content that gets our clients thousands of views each month and knocks their competition out of the water.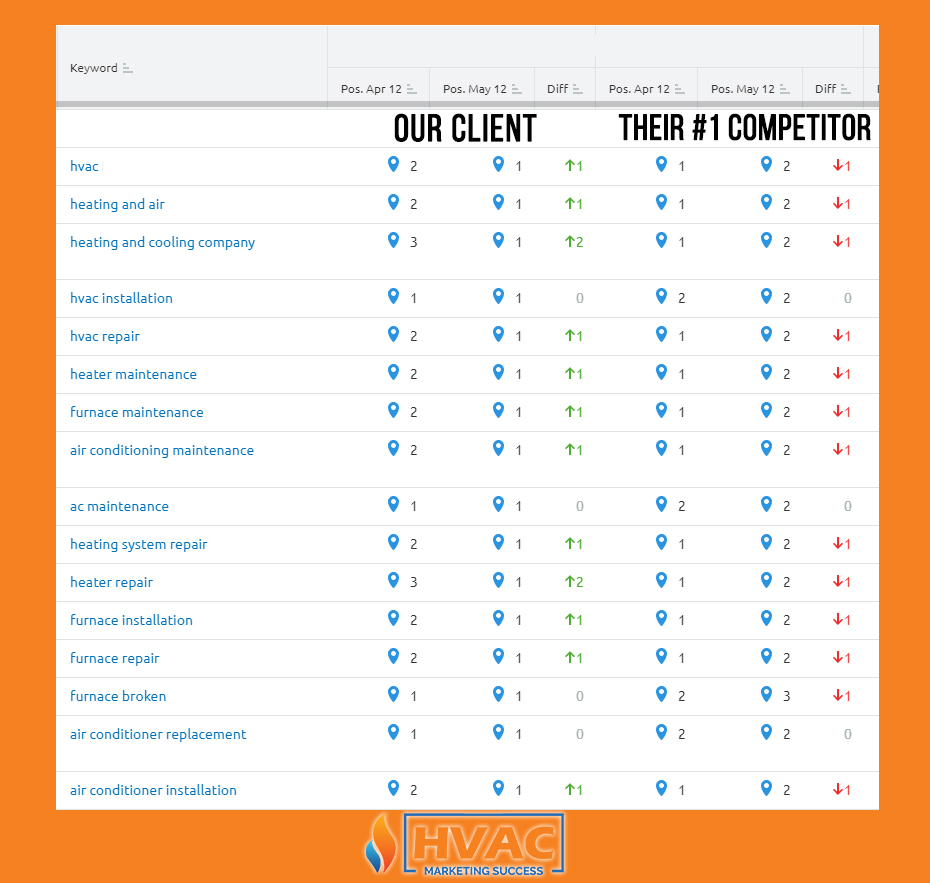 We are a digital agency specializing in internet marketing for HVAC companies. Putting keyword-rich content on our clients' sites is one of the most effective ways we have found to increase traffic and make the phone ring.
Let me know how I can help you grow your business!