Why It Is a Matter of Trust
I know marketing online today can seem confusing. Digital marketing, online marketing, SEO – it comes in a lot of names. So lets break down what SEO is and how it's all about one thing: earning Google's trust.
SEO stands for search engine optimization. Regardless what you call it, at the end of the day, it's all about one thing. It's about Google trusting who you are, where you are, what you do, and why you're the best at it.
That's the name of the game.
Ranking Well on Google: TRUST
Everything that we do as a as a digital marketing agency for our clients is all about earning Google's trust for our clients. From their website to all the other places their business is referenced on the internet, it is our job to help Google see the vital things that tells it which companies to rank high in searches:
It seems basic, but these are the most important things a company's online presence needs to show clearly:
who they are (company name)
where they are
what they do
why they're great at it
But just as we need to prove to Google all those things, we also need to ensure there isn't any WRONG information that could hurt that trust. If there is – such as an old address listing on an online directory or a misspelling of the company name – we get rid of (or fix) the things that are hurting that trust.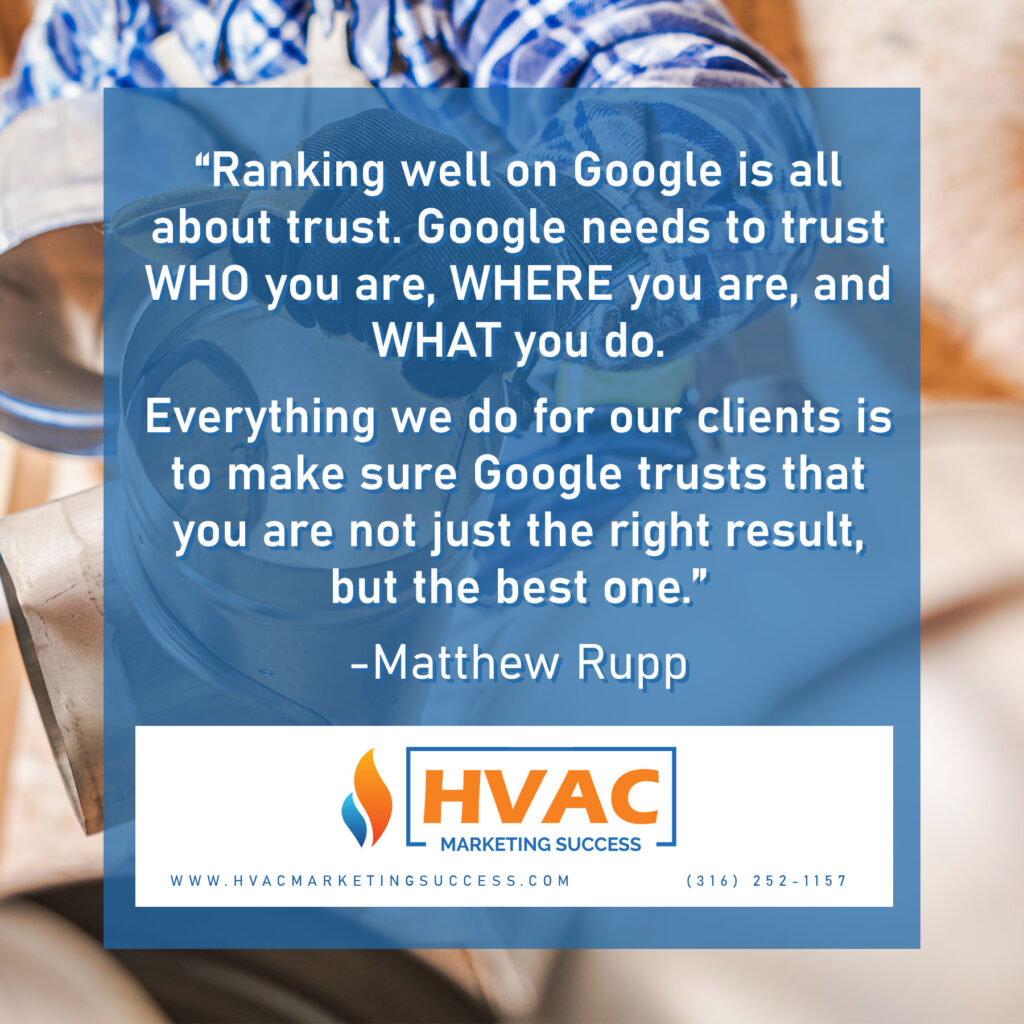 Digital marketing is a very complex subject if you would like to know exactly what is helping your competitors rank as well as they are, schedule a time to chat and we'll be happy to take a look and figure that out.
Get more helpful advice on online marketing tactics for service businesses: